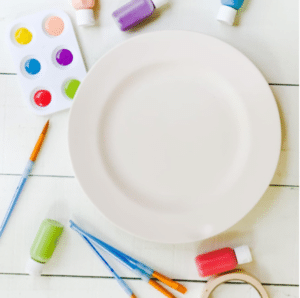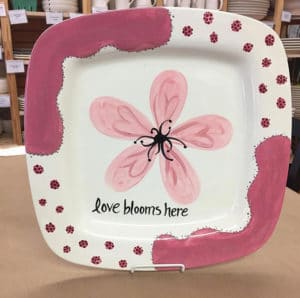 Pottery to Go Kits are great for kids sleepovers, parties at home, senior centers, schools, and anywhere that is convenient for you.
We will box up the pottery pieces you select along with paints, brushes, and supplies. You pay the shelf price for the pottery.
There is no studio fee.
You choose and pay for the paints you need for your project.
Paint prices as follows:
1 ounce Funstrokes colors - $2
2 ounce Funstrokes colors - $4
1 ounce Funstrokes Fleckles - $3
2 ounce Funstrokes Fleckles - $6
Specialty Pottery Glaze 1 ounce - $3
Specialty Pottery Glaze 2 ounce - $6
Paintbrush Set - $7
Bring your finished pieces back to Fahrenheit where we will glaze and fire them. They will be ready for you to pick up in one week.
Payment in full is required at the time of booking.
To order a Pottery to Go Kit please call us today and we'll provide you with all the details.